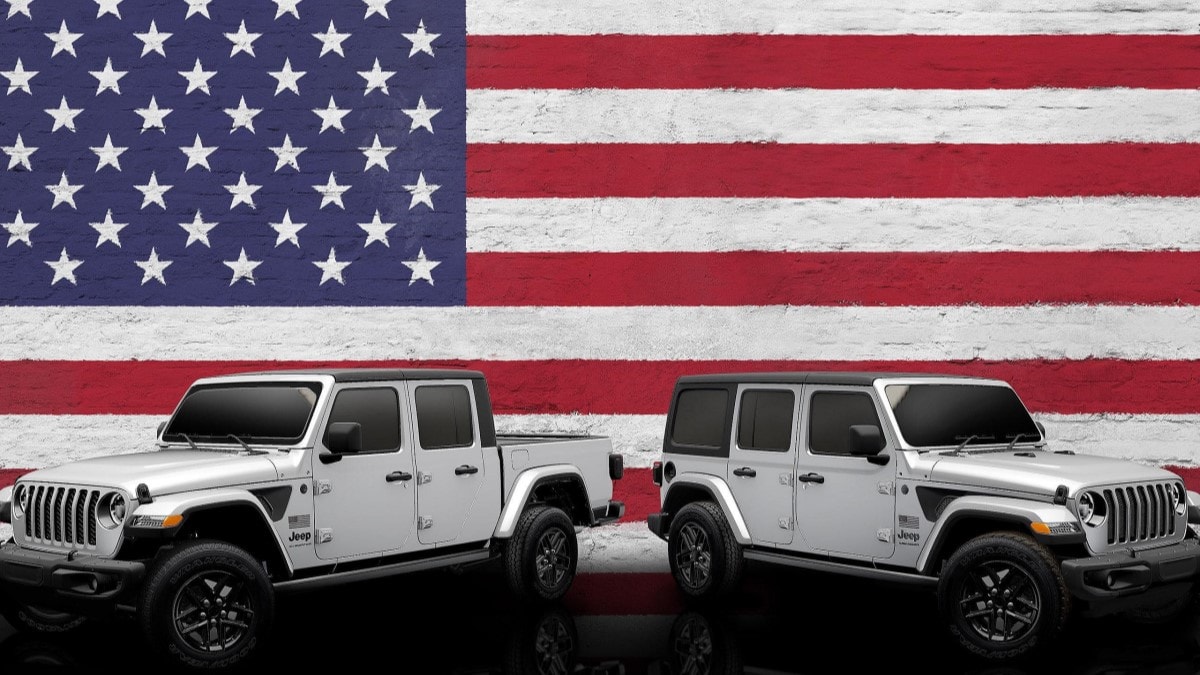 2023 Jeep Wrangler, Gladiator Get Freedom Editions
Special editions of new cars are, by definition, available in limited numbers. But some of the most successful limited-run designs return year after year. For example, Jeep's Wrangler Freedom Edition will enter its 12th year in 2023 – and this time it will have company. The 2023 Gladiator Wrangler-based pickup also adds a Freedom Edition.
The Freedom Edition has changed a lot since that first 2011 model. When it first appeared, Jeep only sold it to members of the US military serving overseas. Now anyone can order one.
$500 savings for service members
Both are built on Sport S editions. They add $3,295 to the cost of the vehicle if you are not currently serving and $2,795 if you are. Jeep has revealed pricing for the 2023 Wrangler, so we can do the math on that one. The 2023 Jeep Wrangler Freedom Edition should start at $40,660 ($40,160 if you're currently in uniform). Jeep also charges a mandatory fee of $1,595 to deliver the vehicle.
Jeep has yet to announce pricing for the 2023 Gladiator. Prices for Gladiators typically hover around $3,000 above the price of the corresponding Wrangler.
Military design theme
Freedom editions get an American flag decal in front of the doors and "Oscar Mike" badges on the tailgate, meaning "on the move".
They get body-color fender flares and gloss black wheels. Steel rock rails add more off-road capability. A winch-compatible front bumper lets you choose to spend the money on adding a winch for more off-road capability. Inside, leather-trimmed cloth seats feature black stitching.
Included is Jeep's Wave Customer Service Program. It offers buyers three years of free scheduled maintenance, 24/7 roadside assistance and one-day loaner coverage.
Jeep will donate $250 from the sale of each Freedom Edition to unspecified military charities.