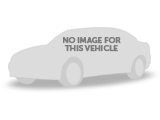 2024 Hyundai IONIQ 7: What We Know So Far
The Hyundai Ioniq 7 is a wild concept car at the moment, although a production version of this electric-powered SUV is expected for the 2024 model year. Look for 3 rows of seats and a base price of around 50,000 $ when the Ioniq 7 starts arriving at dealerships.
The Ioniq 7 will use the same platform and electric powertrain as the upcoming Kia EV9, an electric SUV that also currently exists in show car form, but is also slated for production. Hyundai has been pretty tight-lipped on the details, but here's what we know about the Ioniq 7 as it heads from the auto show circuit to the highways.
Hyundai Ioniq 7 Price
We expect the Hyundai Ioniq 7 to start at around $50,000, possibly reaching $70,000 when fully loaded.
Hyundai Ioniq 7 range
Despite its wildly futuristic exterior design and saloon-like cabin environment, which includes an L-shaped rear sofa, the predicted range of "over 300 miles" seems downright wise on Hyundai's part. Again, without knowing all the available batteries and power figures of the production model, it's unclear if all versions of the Ioniq 7 will have this degree of battery life.
Hyundai said the production model will have fast-charging capability that will allow this electric SUV to go from 10 to 80 percent charge in around 20 minutes. What won't make the leap from concept car to production are plenty of goofy details that make the concept version a head-turner, especially when the coach-style doors are open.
To start, no steering wheel or pedals, all driving controls are via a retractable joystick. In theory, the Ioniq 7 show car is capable of fully autonomous driving, but when it goes on sale it will be toned down to something more in line with today's semi-autonomous systems.
The concept vehicle's front seats and armchair-like rear sofa are great, but a conventional 3-row seating and 7-8 passenger capacity is what you'll get on the upcoming version at Hyundai dealerships.
Hyundai Ioniq 7 release date
Like its mechanical sibling, the Kia EV9, the Ioniq 7 is slated to go on sale towards the end of 2023 as a 2024 model. strictly concept, we believe the production version will retain a resemblance to the concept's overall exterior design and boxy shape (minus the all-glass rear hatch).