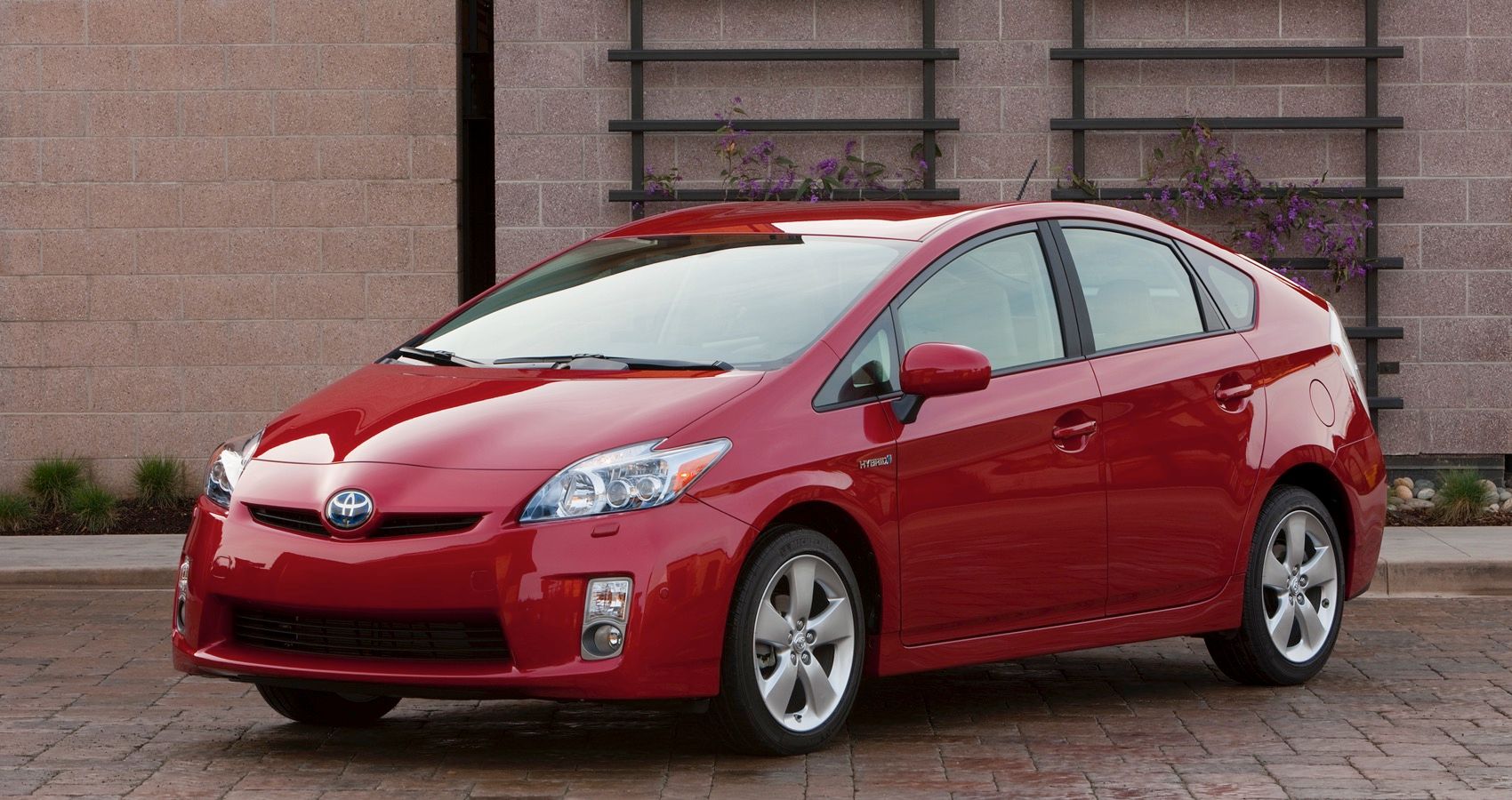 Avoid These Third Generation Toyota Prius Model Years When Buying Used
Toyota The Prius, also known as the "Uber Car", is one of the biggest names in the automotive industry. Throughout its iconic journey, the Prius has had its ups and downs, but ultimately, with its innovative approaches, it is considered one of the most revolutionary vehicles. The Prius has been the darling of Hollywood stars like Cameron Diaz and Leonardo DiCaprio who pushed them to portray an image of eco-friendliness.
That being said, every vehicle has its flaws and bad years, even America's best-selling hybrid vehicle. So it is better to know everything about it before you jump in and try to buy one. Let's go into more detail and find out the worst model years for a Prius and what you can expect to get out of this vehicle.
RELATED: 10 Fast Cars You Can Now Buy For Peanuts
2010 and 2011 are the most problematic Prius model years
According to the CarComplaints website, although the 2010 Toyota Prius holds the record for the most complaints, the 2011 model year is considered the worst Prius model year based on factors such as repair costs and lower mileage malfunctions.
Engine problems are everywhere in the 2011 Prius like a plague. This model year has an excessive oil consumption problem with a high repair cost, averaging around $3000. "When I took my car to Toyota they knew exactly what the problem was and said they were seeing this problem more often. My engine is burning oil at an incredibly fast rate. I have my car serviced regularly, so it's not maintenance. I just had my house repaired after Harvey, now this. The service people said it was the motor. I guess that means it was faulty from the start. Toyota needs to stand behind its loyal customers. This is my third Prius, but my loyalty goes no further. Said a Prius owner. Solutions to this problem seem to vary depending on the actual situation and condition of the vehicle. .
Additionally, the 2011 model year features a plethora of lighting issues. Headlights tend to stop working properly at relatively low mileage. It's not as expensive as engine trouble, but frustrating because it happens relatively early and is dangerous if not taken care of.
Excessive oil consumption also dominates the 2010 Prius ownership community. But the biggest problem for the 2010 Toyota Prius is the brake system issues. With nearly 2000 complaints filed with NHTSA, this is a very dangerous issue as it can cause serious accidents.
The 2010 model is no shortage of costly issues. This model has a tendency to chip paint, typically costing around $2,500 to repaint the vehicle. Not as dangerous as the other issues, but definitely a troublemaker for your bank account.
RELATED: 10 Most Reliable Diesel Pickup Trucks You Can Buy Used
With proper care, you can extend the life of the Prius by up to 200,000 miles
You can expect to squeeze 200,000 miles out of a Prius. If maintained religiously, it is even possible to exceed the 300,000 mile mark. That's a big if, and it all depends on how well you perform the suggested car maintenance procedures. This way, you can expect at least 15 years of driving experience with a Toyota Prius.
Here are some of the most critical steps in maintaining a Prius, recommended by the company itself:
At 5,000 miles: inspect and adjust all fluid levels, inspect wiper blades, rotate tires, inspect brake pads
At 15,000 miles: Inspect ball joints, brake lines and hoses, cabin air filter, driveshaft boots, engine coolant, exhaust pipes and steering gear
At 30,000 miles: Replace cabin air filter and engine air filter, inspect automatic transmission, fuel lines and fuel cap gasket
At 200,000 km: previous services, replace the spark plug.
Based on reports from RepairPal, the average annual maintenance cost for a Toyota Prius is $408, which is $118 less than the average midsize vehicle. Moreover, the probability that a repair will be important for a Prius is 11%, while the average for a mid-size car is 12%.
RELATED: These are the best 2015-2020 Ford F-150 trims to buy used
Toyota Prius is one of the most popular vehicles and for good reason
The Toyota Prius is one of the most purchased vehicles in history, offering great value and practical attributes. This Japanese-made vehicle dominated the global market and continues to be relevant to this day. But there are always bumps in the road, and the Prius has a bunch of shaky production years on its resume.
When considering buying a used Toyota Prius, try to avoid the 2010 and 2011 model years as they have many difficult issues. Also, be sure to thoroughly inspect your vehicle of choice with a qualified technician to avoid any potential dilemmas.