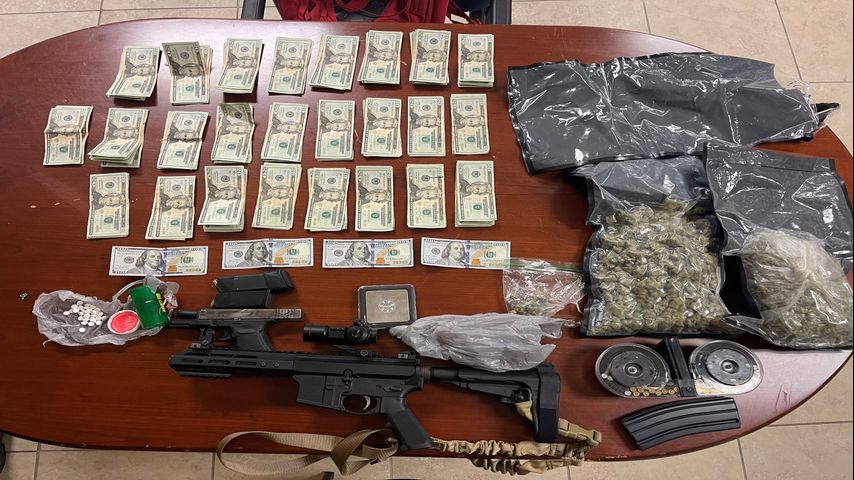 Baton Rouge drug dealer arrested after traffic stop, found with stash of narcotics, guns and cash
LACOMBE — A Baton Rouge drug dealer was arrested in St. Tammany Parish when deputies found a stash of narcotics, guns and cash in his vehicle during a traffic stop Saturday evening.
The St. Tammany Parish Sheriff's Office said Jason Peter Leblanc, 24, was driving near the intersection of N 18th and Beulah streets in Lacombe when he was stopped by deputies.
During a search of Leblanc's car, deputies found approximately two pounds of marijuana, more than 30 oxycodone pills, drug paraphernalia, a semi-automatic pistol, an AR type semi-automatic pistol and US$2,986 in cash, allegedly drug trafficking profits.
Leblanc, who lives in Baton Rouge and is originally from Lacombe, was arrested and incarcerated at the St. Tammany Parish Correctional Center on Sunday. He faces a slew of charges, including the following:
possession of a firearm in possession of drugs
possession with intent to distribute Schedule I drugs
transactions involving the proceeds of drug offenses
possession of drug paraphernalia
possession of schedule II drugs
do not stop at a stop sign
highway designed for travel
non-use of turn signal
registration expired
driving under suspension