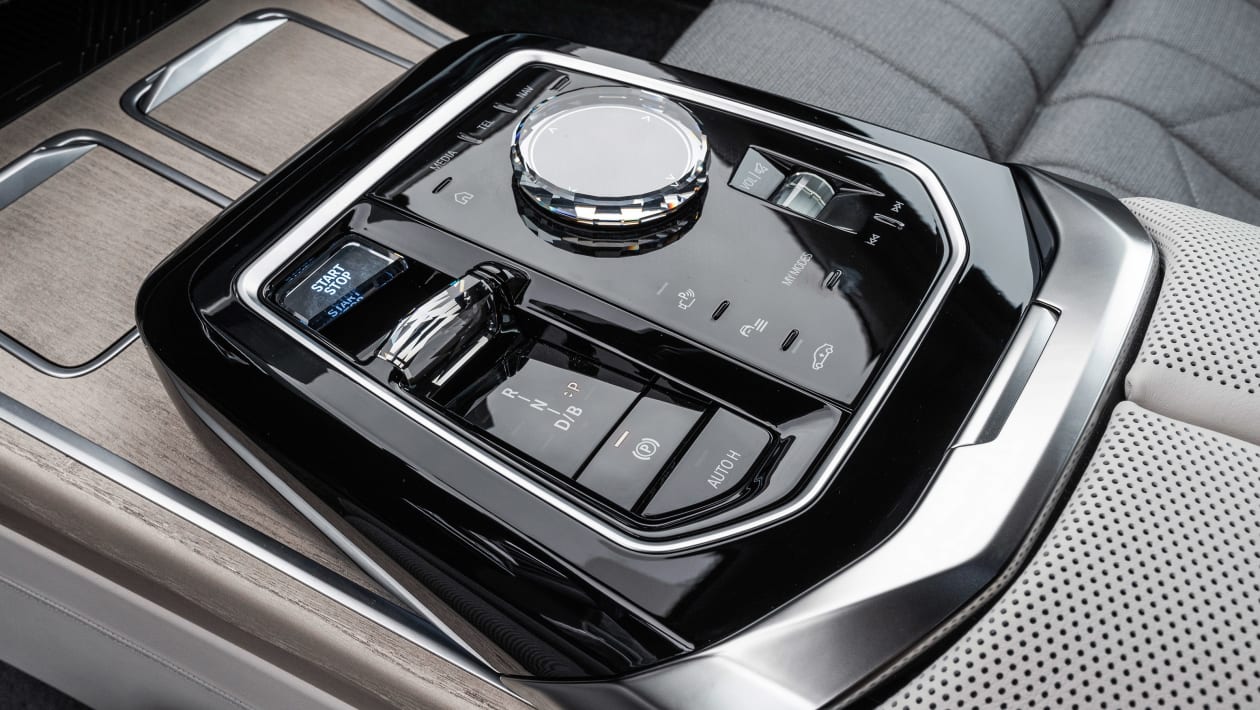 BMW iDrive rotary controller to stay in some models
When BMW first unveiled the new 2 Series Active Tourer, there was one glaring omission in the cabin – a rotary controller for the iDrive system. And it's expected that the next-gen version of the X1 crossover – on the same platform – will also resort to touchscreen-only infotainment.
However, with the new 7 series and i7 flagship models, the iDrive controller is present and correct, and when asked about the future of the rotary controller at a preview event for these cars, Stefan BMW's Frick told Auto Express that the part's inclusion will be model-specific; it all depends on how close the driver is to the screen.
"You have to think about the architecture of the car and the ergonomics. If the screen isn't close enough, it doesn't make sense [to remove the rotary controller]he said, adding: "In Series 2 [Active Tourer] it's a different architecture and the screen is quite close – it's quite handy to control with touch.
BMW, like most other high-end manufacturers, has made great strides in touchscreen and voice control technology, so you'd be forgiven for wondering if the brand would be looking to move away from this feature. now ubiquitous.
It's certainly something Auto Express readers have talked about, with many feeling that when on the go, physical controls are generally easier and less distracting to use than touchscreens. However, it looks like larger BMW models will continue to use the rotary dial.
"We still stick with the iDrive controller, especially with this model [the 7 Series]. We have a 20-year history with the iDrive controller," Frick concluded.
Click here to read our test of the BMW 7 Series prototype…