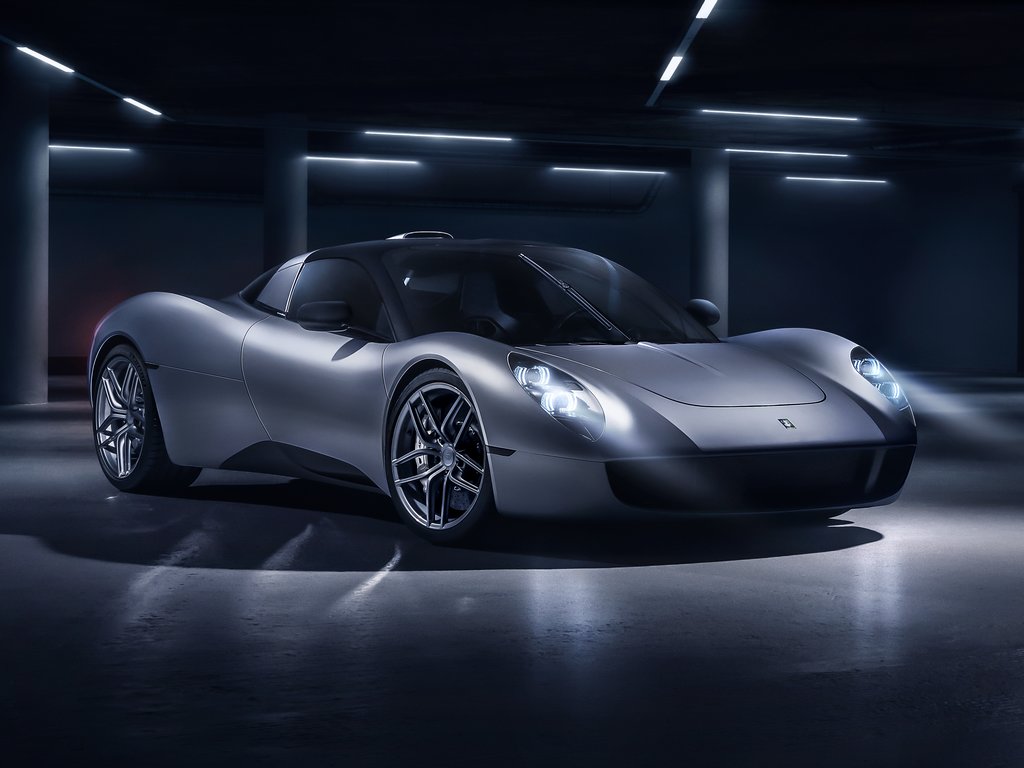 GMA T33 unveiled as fan-car maker's second super-sports model
The GMA T33 joins the T50 and T50 Niki Lauda in the brand's lineup
Gordan Murray Automotive (GMA) has unveiled its second supercar, the T33, which will be limited to just 100 units worldwide.
The British manufacturer has used a new carbon and aluminum architecture to create the bespoke supercar which will be available in both right-hand drive and left-hand drive configurations.
Measuring 4398mm long, 1850mm wide (excluding mirrors), 1135mm high and having a wheelbase of 2735mm, the T33 weighs just 1090kg.
It is powered by a 4.0-litre Cosworth V12 developing 615 bhp at 10,500 rpm and 451 Nm at 9,000 rpm. Weighing 178 kg, the engine can run at 11,100 rpm.
It can be associated either with a 6-speed manual gearbox (82 kg), or with a 6-speed instantaneous gearshift system (IGS) which will be accompanied by paddle shifters (78 kg). The transmissions will be paired with a low inertia clutch and LSD.
Visually, the T33 looks comparable to the T50 in terms of size. But, it looks old school and will only come with 2 seats, instead of the T50's 3.
The car is low and wide and has a large glazed area. This shows that it is inspired by cars from the 60s. Look at the headlight which is long and vertical rather than horizontal.
It also has a top air intake and a low rear deck with a minimalist rear profile sporting mid-exit dual exhaust pipes. And, get it, the rear fenders open outward, giving access to storage compartments on either side of the engine. These are in addition to the classic front trunk.
Inside, there is a 350 mm carbon steering wheel, behind which sits a 120 mm analog RPM counter flanked by 2 information screens.
The cabin features light-alloy pedals, aluminum-alloy rotary switches (for engine mode, aero, lights, wipers, air conditioning, wipers and infotainment), as well as Android Auto and Apple CarPlay connectivity and several airbags for safety.
The T33's steering is hydraulically assisted and the supercar comes with lightweight double wishbones front and rear that work with coil springs over aluminum alloy shock absorbers.
Mounted on 19-inch forged aluminum-alloy front wheels (235/35 section rubber) and 20-inch rear wheels (295/30 tires), the GMA T33 is equipped with Brembo carbon ceramic brake discs tightened by 6-piston front calipers and 4-piston rear calipers.
At speed, the car creates 150kg of downforce thanks to its front ground effect inlet, rear diffuser with boundary layer elimination duct and active rear wing.
Each owner of the GMA T33 can customize their toy to meet their specific needs. There is a wide range of options, including an SVS sports package offered especially for the car.
Costing £1.37 million or Rs. 13.77 crore before tax, the T33 will be delivered to customers from early 2024 and will be joined by the brand's hybrid supercars in the near future.