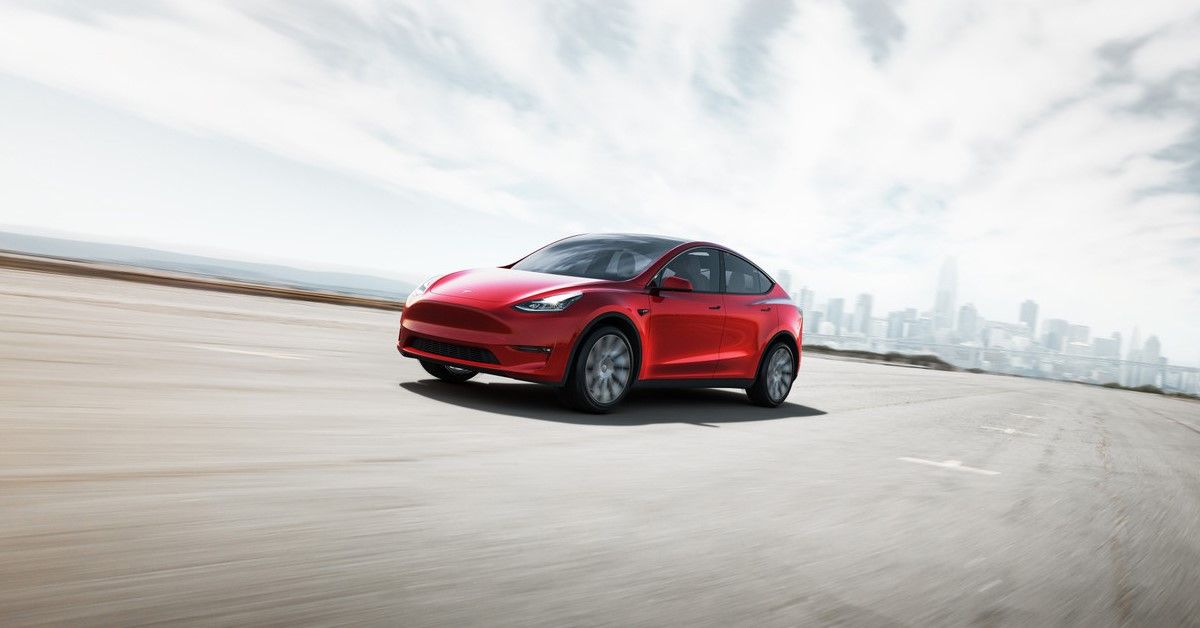 Here's why a used Tesla Model Y costs more than a new one in China
When the the great migration from ICEs to EVs has begun, we were all a bit skeptical about how people would accept it. There were red flags like range anxiety, battery life, charging time, and even fear of the batteries catching fire. But now we can say that people have left the fear behind and are desperate to own an electric vehicle. No, we don't say that, but bargain prices Teslas in China are!
Used Tesla Model Ys sell for more than $2,500 above MSRP in China. The main reasons for this are the shortage of chips and the high demand, as well as the biased love for the Y model! Tesla is unable to keep up with ever-increasing demand, despite impressive numbers month after month from its Shanghai factory. But the most important factor here is that consumers are finally embracing electric vehicles wholeheartedly.
The price of a used Tesla Model Y in China is off the charts, thanks to chip shortages and insane waiting times on brand new ones.
China is slowly liking its used electric vehicles, especially the Tesla Model Y
China is on a determined transition to electric vehicles. It has been determined that 40% of vehicles sold in China by 2030 will be electric. While this sounds promising, there is one major aspect that is being overlooked, the "used car" market.
The bold transition to brand new technology is not easy for the conservative group. Thus, the second-hand market in China has grown steadily since 2019 (with ICE-powered vehicles in the spotlight). The used car to new car ratio was 0.64:1 in 2020, and we expect it will soon reach the 1:1 mark.
The interesting part now is that people are slowly embracing EVs in the used market scene. The reasons are skepticism about battery performance and the value retention rate of electric vehicles. But the positive trend in these aspects has motivated consumers to opt for electric vehicles in the used car space. And the Tesla Model Y seems to be making a splash here!
Related: What Buyers Need to Know About Owning a Tesla Model S Throw Blanket
Supply is unable to meet demand
The Chinese-made Tesla Model Y is in high demand. Unlike other electric vehicles, consumers have an increased fondness for used Tesla Model Ys in China. Tesla is struggling to meet demands for new vehicles in China. Their Shanghai production facility has pushed the limits and last year there was a steady production of 50,000 Tesla cars per month.
Although this is impressive, it is still not enough to meet the demand for local and export needs. While the Tesla Model 3 and Model Y both enjoy fame in China, people are slightly inclined towards the SUV-ish Model Y. The gap between supply and demand is the main reason for the price volatility. Tesla Model Y price in China.
Related: DragTimes Takes This High-Performance Tesla Model X Checkered SUV to the Drag Strip
Shortage of chips and tedious waiting times are to blame
carnewschine reported that a used car dealership in Rongmei Road, Shanghai, that two RWD Tesla Model Ys they purchased new in September 2021 for 276,000 RMB (~$43,689) are currently priced new at 301,840 RMB (~$47,779). That's better returns than some high yield stocks! Prices will steadily increase if the current state of demand and supply does not change.
Plus, the continued shortage of chips is making matters worse. The result is a waiting period of more than six months for a brand new Model Y. So consumers are willing to pay more for a used Model Y because they would get the car instantly (no tedious waiting time). Plus, these already have a chip in them!
The guys at Carnewschina did a little digging and found that the prices for the used Model Y had jumped to over 300,000 RMB (~$47,488). They even stumbled upon an RWD Model Y with a standard battery for 319,000 RMB (~$50,495). That's over $2,500 more than the same trim costs at the factory!
Sources: Carnewschina.com, Insideevs.com
How the Mercedes-AMG EQE Compares to the Tesla Model S Poster
The 677-hp Mercedes-AMG EQE is a wild new electric vehicle in town, challenging the Tesla Model S Plaid. And this time, it goes beyond the numbers game!
Read more
About the Author