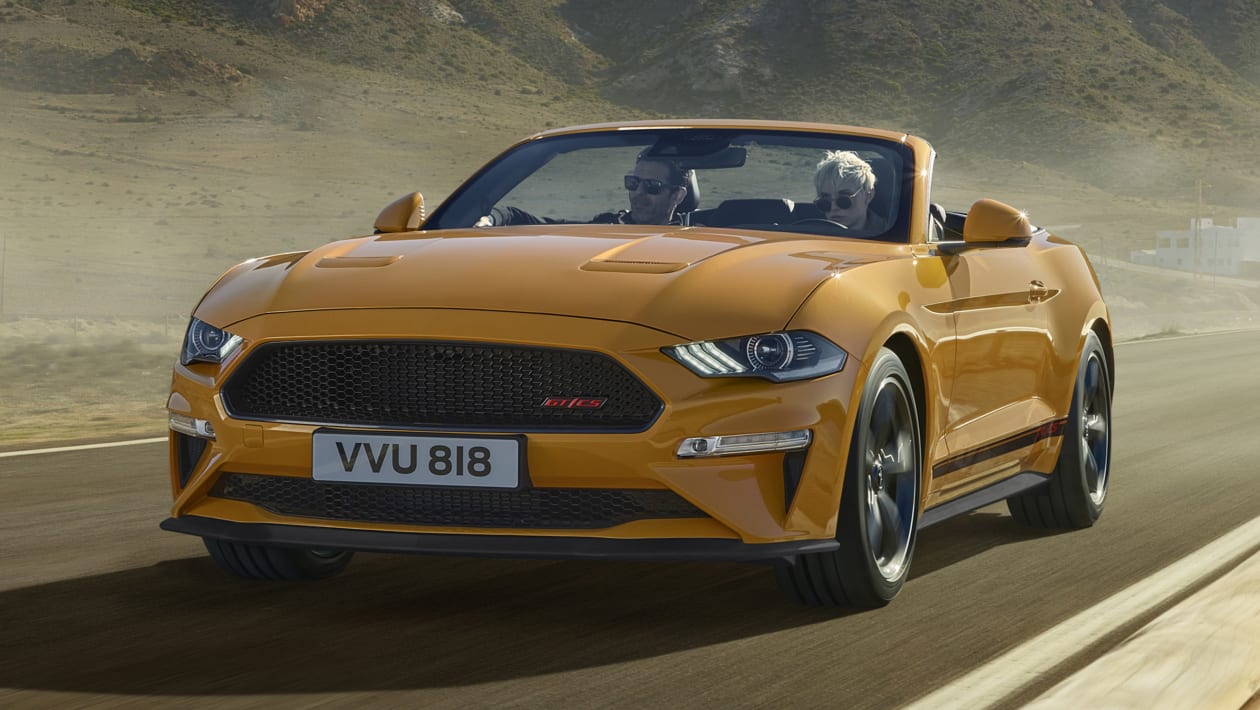 Launch of the Ford Mustang California Special convertible
Inspired by the 1968 Mustang Edition
444 hp 5.0-litre V8 petrol engine
From £52,105
A new Ford Mustang California Special model has been unveiled. Exclusive to the Mustang Convertible, the new model is inspired by the American State and historic special edition of the late 1960s, the Mustang California. Prices start from £52,105.
The new Ford Mustang California Special features exclusive badging, 19-inch wheels and unique decals, which change their look depending on the lighting conditions. In the bright sunshine that California is famous for, the lettering will show up prominently, but it won't be as noticeable on a gray, humid day. A black honeycomb grille and rear-mounted faux fuel cap bearing the California Special name are also fitted, while nine paint colors are available.
Top 10 Best Convertibles 2022
Like the rest of Mustang's line of coupes and convertibles, the car is only offered with a 5.0-liter V8 gasoline engine. The engine produces 444 hp and can go from 0 to 100 km/h in as little as 4.8 seconds with the six-speed manual or 4.5 seconds with the 10-speed automatic. The manual features a rev-match feature to make shifting easier.
Driving modes include Normal, Sport, Track and a Snow/Wet mode that seems more suited to Caledonia than California. Another feature is Good Neighbor Mode which limits exhaust noise to preset times of the day. A limited-slip differential is also fitted, while Ford's MagneRide adaptive suspension setup is optional.
The Ford Mustang California Special features heated and cooled front seats, eco-friendly leather and suede upholstery, carbon-inspired contrast interior trim and an eight-inch infotainment touchscreen display running Ford's SYNC 3 system with satellite navigation , Apple CarPlay, Android Auto and FordPass Connect. Driver aids include adaptive cruise control, pre-collision assist and lane-keep assist.
The original California Special was a limited-run, dealer-built model in the late 1960s. This car had a blacked-out grille, new rear air intakes and side stripes, so you can see where the inspiration for the new model.
Read our guide to the best sports cars or check out the Ford Mustang Mach 1.