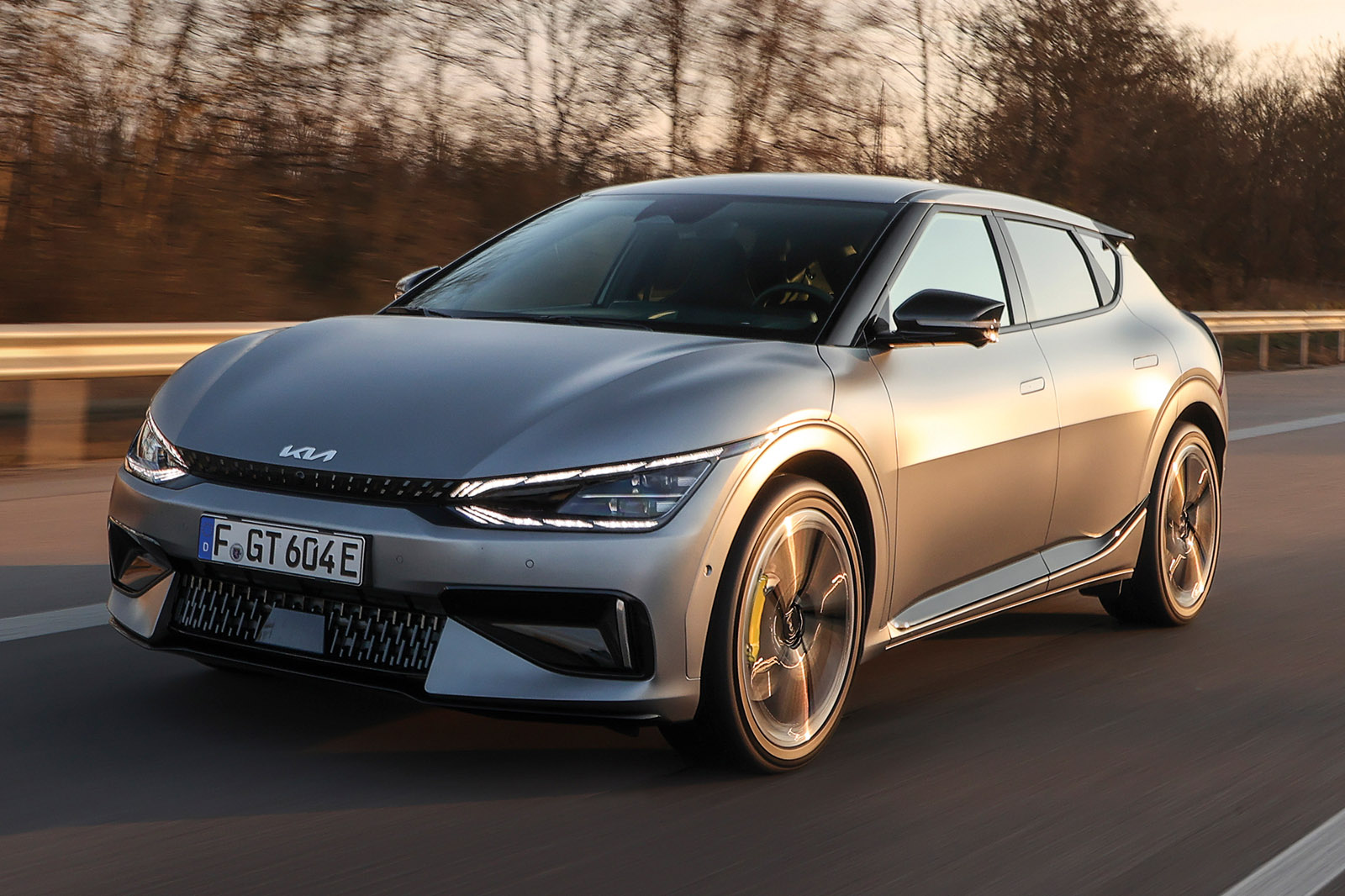 New Kia EV6 GT: the brand's fastest car to tackle the Goodwood hill
Biermann noted that Hyundai Motor Group's bespoke electric E-GMP platform "is a fantastic base to start with" for a performance car, adding: "It didn't need fundamental changes because it can handle this power level." Kia engineers added extra control arms to the front axle to give the system more freedom, and also made a special tweak to the steering and adaptive dampers. The focus was on balancing high-speed performance and comfort.
There's also a dedicated GT Drive mode, activated via a button on the steering wheel that optimizes the engines, braking, steering, suspension, e-LSD and electronic stability control for performance.
The upgraded engines and performance tweaks will also be used on the upcoming Hyundai Ioniq 5 N, but Biermann insisted the freedom offered by the E-GMP chassis means the cars will have very different characteristics. "The EV6 GT still gives us a lot of room to have fun cars that are very different from other brands," he said. The Ioniq 5 N should take a more hardcore approach.
While the powertrain and vehicle tuning have been heavily reworked, the EV6 GT's design overhaul is relatively limited. There's a unique clamshell bonnet, front and rear bumpers, a small rear aero wing, close brake calipers and special 21-inch alloy wheels. The machine's interior features suede-trimmed bucket seats and special GT design cues.
The EV6 GT is now available to order ahead of UK deliveries from the end of the year, priced at £59,995. Biermann joked "if you want to have something comparable with the GT spirit like this car, you will have to spend more than double the money. So you can have an EV6 GT for the week in gray and then another in color live for the weekend.