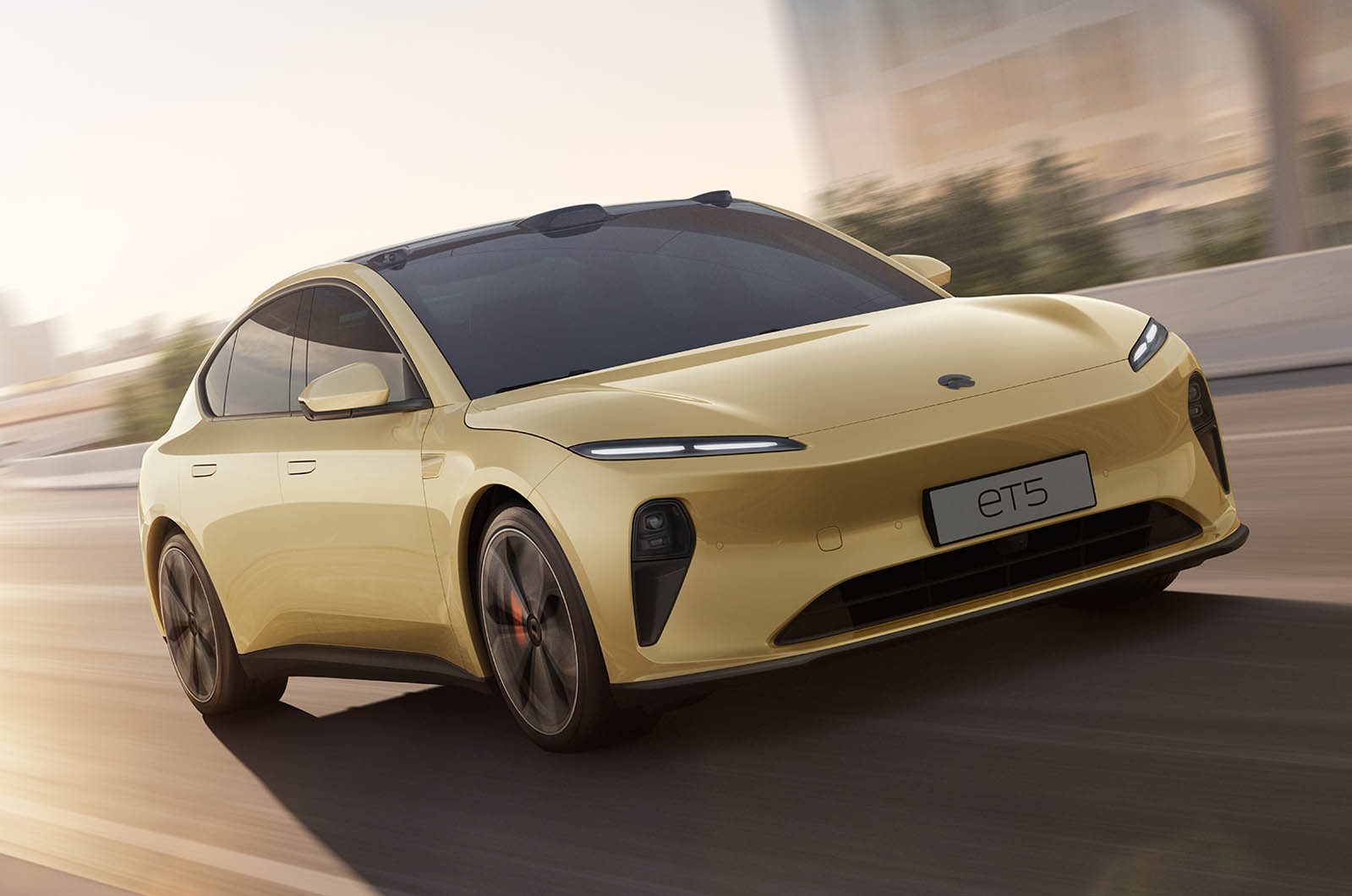 New Nio ET5 is Tesla Model 3 rival with up to 620 miles of range
The minimalist cabin is similar to that of the ET7, sharing this car's largely devoid of features, vertically-oriented infotainment touchscreen, digital gauge cluster, and panoramic roof. Highlights include durable "Clean +" padding material that is said to improve interior acoustics, "invisible" air vents, a 256-color ambient lighting system, and a standard Dolby Atmos audio system.
Nio also claims that the ET5 will be an "industry first" in in-car entertainment. The manufacturer has worked with tech company NREAL to develop bespoke augmented reality glasses that can project a 201-inch virtual screen six meters in front of the wearer.
The ET5 will be equipped with autonomous driving functionality from launch and "will gradually achieve a safe and reassuring autonomous driving experience for scenarios such as highways, urban areas, parking and battery swapping". Features will roll out to owners after launch, available for the equivalent of a monthly subscription of £ 81.
Battery swap is a defining feature of Nio's business model, and customers who choose to participate can cut the equivalent of around £ 8,000 off the price of their ET5. Battery swapping can be done at a dedicated facility in as little as three minutes, allowing for a full charge much faster than even the fastest chargers on the market.