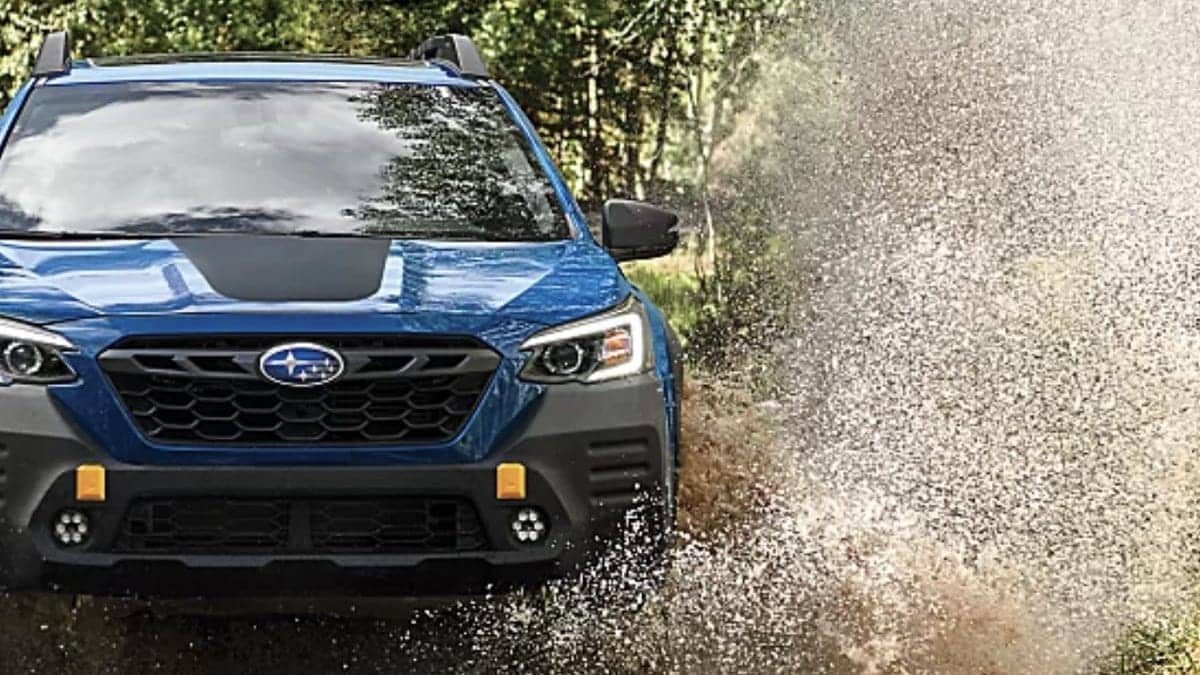 Subaru says they won't be like every other cookie-cutter car brand
Subaru Corporation announced a new partnership with Wil Ventures III, LP in Silicon Valley, California. The Japanese automaker says they are focused on differentiation and that its goal is to be a car brand like no other. Subaru has always been a company that doesn't follow the crowd.
They were the automaker to release the very first sport utility vehicle called the rugged Leone 4WD Wagon on September 1, 1972. Today, SUVs are the fastest growing segment in America.
While most automakers operate like as fast as they can to copy Tesla and have an all-electric lineup by 2023-2035, Subaru says they will build a new all-electric plant in Japan, but their new EV models will be set apart from the cluttered automotive landscape.
Subaru Corporation's investment in WiL Ventures will be focused on promoting innovation, and they won't be rushing to bring new electric models and risk being unoriginal. Like the Subaru Outback and Forester Wilderness trim levels, Subaru says they will bring adventurous, fresh new models to its customers in the United States, its biggest market.
Subaru Core Values
Subaru's core values ​​are tough, fun-to-drive, all-wheel-drive vehicles. securitywith a "go-anywhere" attitude, versatile and fuel efficient. Now they will build eco-efficient models along with its other essential features.
You've noticed how in the world of cars they all seem to look alike. Subaru doesn't have the prettiest cars in the world, but they do have vehicles with character and a bit of attitude.
Most people want to be different, especially Millennials, because their cars are an extension of their personality. The Subaru Forester, Outback, Crosstrek and the WRX performance car are the exact opposite of similarity.
What is Subaru's formula for success? Subaru continues to build all-wheel-drive vehicles that communicate "interesting and cool" without saying it. Look for Subaru's new all-electric models by 2030 to be different from all other car brands. They will be tough, fun-to-drive, safe, versatile and eco-efficient all-wheel-drive vehicles. They won't be counting on Toyota to help them build their next new EV compact SUV.
Subaru said it will "further intensify its efforts to create new value in this era of innovation by placing even greater emphasis on the 'Subaru difference' for its customers."
The 2022 Subaru Outback Wilderness and Forester Wilderness are examples of giving your customer what they want and being different. Like the automaker, its cars and SUVs will take you off the beaten path.
You might also like: The new Subaru Solterra-Baja EV you want in your garage next year
Denis Flierl has invested more than 30 years in the automotive industry in an advisory role with all major automotive brands. He is an accredited member of the Rocky Mountain Automotive Press. Check Subaru report where it covers all models of the Japanese manufacturer. More stories can be found on the Torque News Subaru page. Follow Denis on Facebook, Twitterand instagram.
Subaru Report – We have what you need! Check back tomorrow for more unique and informative SUBARU news, reviews and previews you can trust.
Leave your comments below, share the article with your friends and tweet it to your followers!
Photo credit: Subaru USA