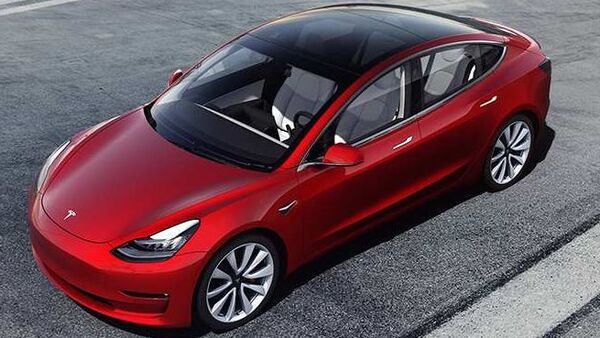 Tesla Model Y becomes this country's hottest electric SUV, Model 3 sales plummet
Tesla manufactures and sells Model 3 and Model Y electric cars in China.
The Tesla Model Y becomes one of the best-selling electric cars in China in February 2022. Besides the electric vehicle manufacturer's global best-selling Model 3 electric compact sedan, the Model Y has now become a crucial model for the business. On the other hand, the Model 3 saw a major drop in sales in China last month.
(Also Read: Tesla Faces Significant Inflation Risks Amid Russian-Ukrainian War, Says Elon Musk)
The China Passenger Car Association (CPCA) revealed that Tesla sold about 23,200 Chinese-made electric cars in the country last month, up 27% from the same month a year ago. Additionally, Tesla exported 33,315 units of Chinese-made electric cars last month.
The CPCA also said the Model Y sold 18,593 units last month, registering a 302% increase from February 2021. In the case of the Chinese-made Tesla Model 3, the electric compact sedan sold to 4,607 units last month, down 66 percent. cent compared to the same month in 2021. It also registered a drop of 78% compared to January this year.
The CPCA also says the electric vehicle's sales volume last month was high enough to surpass all other premium crossovers and SUVs in China. Mercedes-Benz, Audi and BMW, on the other hand, registered less than 10,000 units last month. The Mercedes-Benz GLC sold 9,958 units, while the Audi Q5 and BMW X3 sold 8,859 units and 8,819 units respectively.
CPCA further said that among mainstream new energy vehicles, only the BYD Song PHEV sold slightly higher than the Tesla Model Y. It registered 22,754 units last month. In January and February, Tesla sold several Model Y cars for every Model 3 registered.
Tesla currently manufactures its Model 3 and Model Y electric cars at its Giga Shanghai factory. The manufacturing plant not only manufactures cars for the Chinese market, but also ships models to different overseas markets.
Date of first publication: Mar 14, 2022, 1:02 p.m. IST