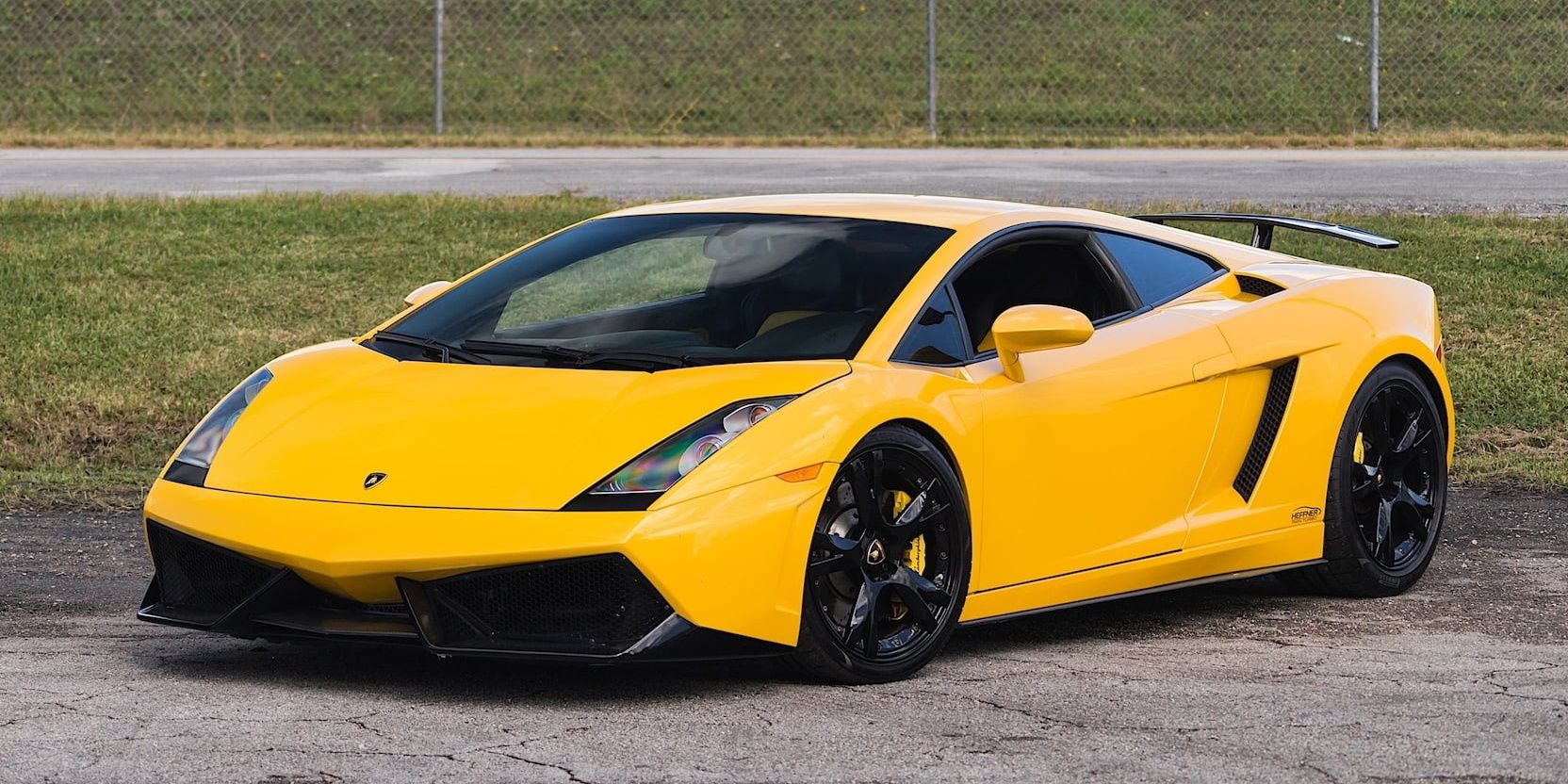 These Beautiful 2000s Sports Cars Still Look New
The first decade of the new millennium was a strange but exciting time for a variety of reasons. As far as cars go, it was also memorable, as it spawned some of the greatest sports cars on the roads. It was a time when everyone seemed to have discovered the winning formula for creating the perfect sports car. Combining purpose, technology and design, they gave us absolutely gorgeous sports cars that we could stare at all day.
Some of them had perfected the art so much that they were able to build cars that retained their appeal 20 years later. While beauty indeed lies in the eyes of the beholder, some automakers have subtly combined proportions and details in a way that appeals to the majority of car enthusiasts. We've compiled this list of beautiful sports cars from the 2000s that still look brand new today.
ten

Aston Martin DB9
Developed as a successor to the DB7, the Aston Martin DB9 was first shown in 2003 at the Frankfurt Auto Show and offered in two 2-door body styles. Based on the VH Generation 1 platform, the all-aluminum grand tourer sports one of the most sensual body panels in the industry.
Simple yet elegant, it features a single-sweep roofline, invisible bumpers, swan-shaped doors and a long hood that slopes down to the leading edge of the car. It debuted with a V12 power plant that displaced 5.9 liters to produce 450 hp and 420 lb-ft of torque.
9

Mercedes-Benz SLR McLaren
The Mercedes-Benz SLR McLaren is a 2-door grand tourer that was co-developed by Mercedes-Benz and McLaren Automotive and unveiled in late 2003. Showcasing Mercedes-Benz engineering prowess, the sleek design was inspired by the Mercedes-Benz 300 SLR and has gullwing doors.
Beneath the long snout, it houses a hand-built, all-aluminum 5.4-liter supercharged V8 engine that delivers 617 hp and 575 lb-ft of torque to the rear wheels. While it stands out for its sexy looks, it also impresses with a 0-60 mph time of 3.4 seconds and a quarter-mile time of 11.2 seconds at 130 mph.
RELATED: Everyone Forgot These Cool 2000s Performance Cars
8

Lamborghini Gallardo Superleggera
The Gallardo Superleggera was created in 2007 when the Italian automaker took the standard Gallardo and stripped it of around 220 pounds of body weight. Unveiled at the 2007 Geneva Auto Show, the Superleggera featured carbon fiber for parts such as the rear diffuser, interior door panels, engine cover and sports seats.
Unmistakably Italian in styling and sporting a cute side stripe, it's arguably one of the most beautiful sports cars of all time. And it's no slouch either as its 5-litre V10 mill can take it to 60mph in 3.8 seconds and a top speed of 196mph.
7

BMW Z8
The Z8 is a 2-door roadster that BMW built between 2000 and 2003 based on styling cues from the 1950s BMW 507. Designed by Henrik Fisker, the Z8 was an instant hit upon arrival, thanks to a exciting appearance which complemented its bespoke chassis structure called "space frame".
Clad in an all-aluminum body, the Z8 featured run-flat tires, neon exterior lighting, and a color-keyed metal hardtop. The rear wheels are powered from the front by a 4.9 liter V8 engine which is good for a top speed of 180 mph.
RELATED: 5 Of The Coolest American Cars Of The 2000s (5 That Never Should Have Happened)
6

Ford GT
First introduced as the GT40 Concept in 2002, the 2005-2006 Ford GT was Ford's excellent attempt to reincarnate the legendary GT40 of the 1960s. the 2005 GT is wider, longer, taller, more powerful and aerodynamically superior.
It also came with modern features like air conditioning, a leather-wrapped tilt/telescoping steering wheel, ABS, remote keyless entry, and an optional McIntosh audio system. The GT has a top speed of 205 mph, courtesy of a supercharged 5.4-liter V8 engine that produces 550 hp and 500 lb-ft of torque.
5

Ferrari 599 GTB
The 599 GTB Fiorano, designed by Pininfarina and named after the Fiorano Circuit test track, was first shown at the 2006 Geneva Motor Show. Designed more like an Aston Martin than a Ferrari, it featured active aerodynamics with arched C-pillars in the shape of flight buttresses.
Power is provided by a 6-liter V12 engine developing 612 hp and 448 lb-ft of torque. For customers who want something luxurious and fast, the 599 offers a healthy dose of efficiency, style and a top speed of over 205 mph.
RELATED: The Sweet Spot Generation: Why the '90s and Early 2000s Were the Best Years for Automobiles
4

FerrariEnzo
The Ferrari Enzo is a 2-door sports car named after the founder of Ferrari and built between 2002 and 2004. Designed to express the latest F1 technology, the Enzo featured a carbon fiber chassis and side panels. aluminum honeycomb sandwich for more resistance and lightness.
It's powered by a 6-liter V12 engine that sends 650 ponies to the rear wheels for a jaw-dropping 0-218 mph top speed. With its aggressive exterior lines and styling, the Ferrari Enzo is still a guaranteed head-turner today as it was then.
3

Lamborghini Murcielago
Developed as a replacement for the Diablo, the Murcielago is a 2-door sports car that was introduced as a coupe in 2001 for the 2002 model year. The low-slung V12 flagship is distinguished by its scissor doors, angular design and its electromechanically controlled active rear fenders that deploy automatically.
For the first generation, power was provided by a 6.2-liter V12 mill developing 572 hp and 479 lb-ft of torque. With that, the Murcielago was capable of a 0-60 mph sprint in 3.8 seconds and a top speed of 206 mph in addition to its sleek and sleek styling.
RELATED: 10 Coolest Sports Cars From The 2000s (And What They're Worth Today)
2

audi r8
After showing a concept in 2003 at the Geneva Motor Show and the Frankfurt Motor Show, the production car was finally launched at the Paris Auto Show in 2006. Based on the Lamborghini Gallardo, the R8 was built on the same lightweight aluminum space frame chassis while the bodywork was aluminum and carbon fiber.
Boasting full LED headlights, previous models were powered by a 4.2-liter V8 while a 5.2-liter V10 was available from 2008. With 518 hp on tap from the V10 unit, the R8 coupe was good for a 0-60 sprint of 3.7 seconds and a top speed of 196 mph.
1

Dodge Viper ACR
The Viper ACR (American Club Racing) which was first offered as a package on the 1999 Viper GTS made a return to the lineup in 2009. Basically, the ACR, being a road track car, came with racing tires, adjustable suspension, and aerodynamic upgrades that included a giant carbon fiber rear spoiler.
For power, it relied on an 8.4-liter V10 mill that sent 600 hp and 560 lb-ft of torque to the rear wheels. Rather than using electronics to optimize performance, Dodge went traditional with the ACR and made a champ.
Here are some of the best fast AWD cars of the 2000s
In the 2000s, few cars gave you the option of going with all-wheel drive (AWD). However, these rides were quite impressive.
Read more
About the Author