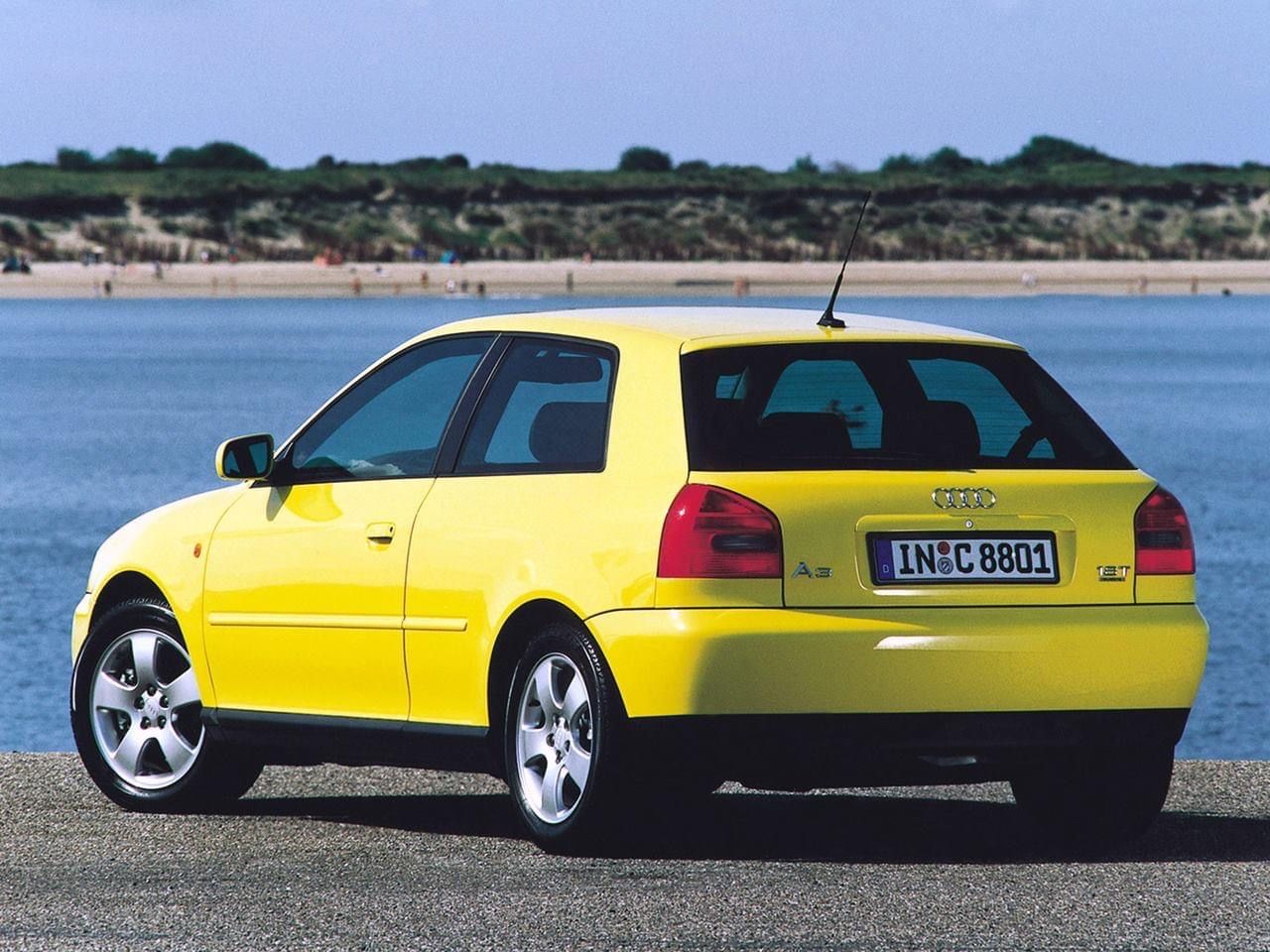 This is what the 1996 Audi A3 costs today
Audi is one of the most important car manufacturers of all time. This is even true when you look at the automotive world as a whole and not just the luxury one. The company has been producing cars since the early 1920s and, in fact, was the first German automaker to feature a production left-hand drive car, according to lookers.co.uk. It was the Audi Type K.
One of their most popular cars is the Audi A3. This ride began its run on the market in 1996 and is still in production today. This small family car is a favorite for many reasons besides the fact that it is an Audi.
The 1996 version of the Audi A3 is still in great demand. For this reason, we've done some research on what price you should expect to pay for one, as well as what makes it great in terms of specs.
This is what the 1996 Audi A3 costs today.
How much is the 1996 Audi A3 worth?
First of all, we have to say that this is not an easy ride to find. Sure, the latest models of the Audi A3, or the 8L as it's called, are everywhere, but this one is nearly impossible. However, after some research we found a few options sold online to determine a general price for the original Audi A3.
We found one sold on Facebook for € 1,599. That translates to just over $ 1,800. It might seem cheap for a modern classic luxury car, but you have to remember that while Audi's are great rides, they are on the lower end of the luxury car world. It should also be remembered that this is not one of the best performing cars in the company, either. It is simply a family car. The option we found had 105,000 miles.
There was another one for sale online but that was from 2014. It sold for € 1,500 or just under $ 1,700. This puts it in line with the other option sold through Facebook. What this shows is that the 1996 Audi A3 is a budget luxury car for virtually everyone. If you can find it, it is. This car is still considered extremely reliable. The cheapest option sold had 66,000 miles on the odometer.
RELATED: All-New Audi A3 Lineup Heads To America
What are the characteristics of the original Audi A3?
This' 90s car from Audi is powered by a 1.6-liter four-cylinder engine that produces 101 horsepower at 5,600 rpm, according to autoevolution. It also has 107 lb-ft of torque at 3,800 rpm. The transmission used on this car is a four-speed automatic. It is a front wheel drive vehicle. The 1996 Audi A3 also has a multipoint injection system.
As for the speeds reached by this ride, it peaks at 114 mph. It can accelerate from 0 to 60 mph in about 12 seconds, although that depends on the exact specs. Again, this is not a high performance car so it is acceptable. Sure, there are faster family cars from the '90s, but it's still a solid ride. There's not much here in terms of power either, but that's just as good.
Fuel economy is a big selling point for this ride. When you drive around town, you get 19.8 mpg. You get an impressive 35.6 mpg on the highway and it all leads to a total of 27.4 mpg. These are based on US estimates.
RELATED: Here's What We Expect From the 2022 Audi A3
The start of a long line
Of course, we can't say we're surprised with the fuel economy here. This is a small car with a small engine and relatively low performance and power, there is no reason for it to be a big gas user. As mentioned earlier, this was the very first Audi A3. A lot of people don't like to buy the very first model of car. This is because they have the feeling that the auto company behind them is still figuring things out. However, with the low price this one hits in the used car market, maybe you should at least think about it. People loved this car when it first started out and it only makes sense that Audi is still making it.
Audi has a solid reputation and the Audi A3 is just one example. It has evolved a lot over the years. For comparison, the new 2022 version can accelerate from 0 to 60 mph in just 6.3 seconds. But don't worry, it's still fuel efficient and has a small 4-cylinder engine.
The 1996 model might not be the easiest used car to find, but if you do, it will be worth it. These cars serve as great first cars, great project rides, or just about anything, because Audi's have a relatively long lifespan. If it were a lemon, the company would have stopped manufacturing it a long time ago.
The all-electric Audi AI concept: TRAIL Quattro foreshadows future Audi SUVs
The AI: TRAIL quattro made its debut at the Frankfurt Motor Show and is the last of four concepts of the "IA" brand.
Read more
About the Author