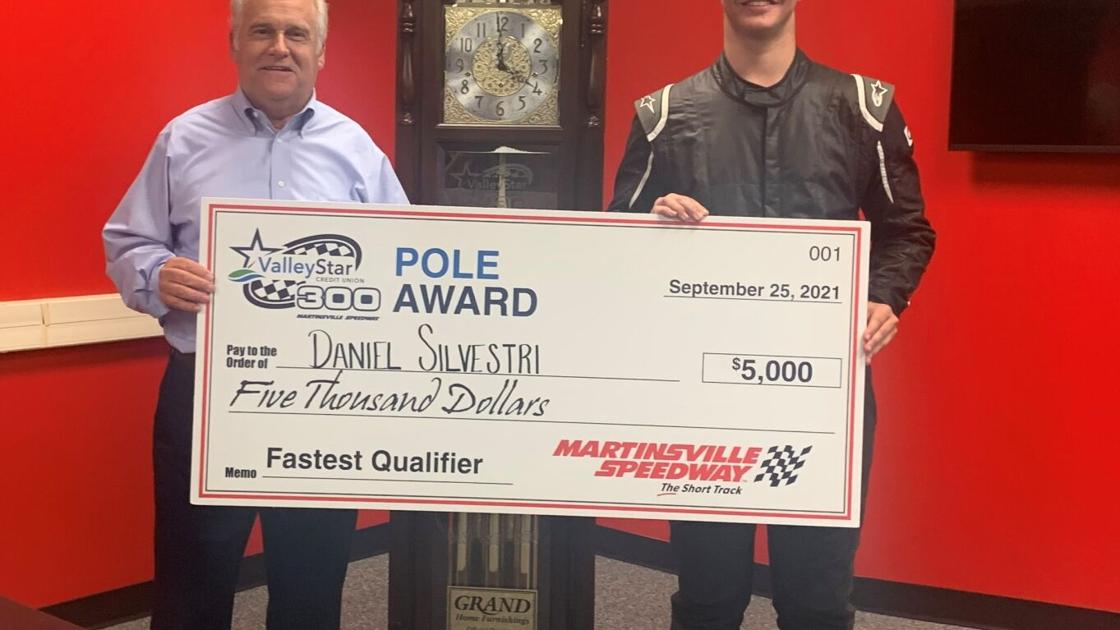 VT freshman Daniel Silvestri wins poll for Saturday's VSCU300 at Martinsville Speedway | Car race
Silvestri also thanked veteran model Peyton Sellers, of Danville, for accompanying him through Martinsville and giving him advice on what to focus on to be fast in the race.
Unfortunately for Silvestri, he hasn't been able to get on iRacing for about a month because he doesn't have a platform in his dorm. He's a freshman at Virginia Tech and he missed class on Friday to get to Martinsville.
"I have an excused absence to be here today," he said. "The school really supports me in this process. Even though it's not a school sport, I'm not technically a student athlete at Virginia Tech, but hopefully someday I will. I'm working on it right now. But it's still really cool to represent the school.
Silvestri was able to get comfortable quickly at Martinsville as he had to get comfortable on many tracks in a short period of time this summer. Running on the CARS Tour, there have been several tracks where he competed, he had never been before.
"Having four hours today is really similar to what a CARS Tour is, especially with the tire situation," he said. "I've been doing something like this all year trying to find race tracks that I've never been to before, much like I'm doing here in Martinsville today. So I came up with the same game plan: understanding the track and working as hard as possible to get into the stadium. You do not know. And we came out with the fastest car.