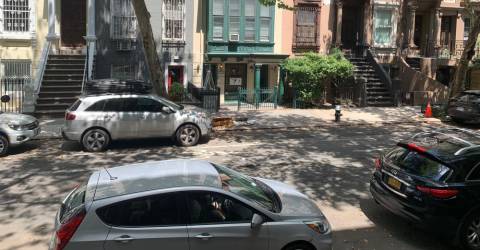 Your mirrors are in danger
Crime is on the rise in New York and car owners are among the victims. According to the NYPD, 2022 has seen an overall increase of 37.09% in crime since 2021. Part of this increase is a 39.2% increase in thefts, including theft from car side mirrors.
On June 9, Jeanne Feltman parked her Jeep for the night on West 77th Street between Amsterdam and Columbus Avenues. When she returned on June 10, her exterior mirrors were gone. The same incident happened again on July 7, when she parked her car on West 78th Street.
While the thefts were small and caused minimal damage to the car, they were very expensive. The thieves used a screwdriver to remove the side mirrors from the car, unplugging them without physically damaging the car, but cost Feltman hundreds of dollars in replacement costs.
Feltman is not alone in her struggles. When she took her car to a Jeep dealership for repair, the dealership informed her that they had seen all makes of cars with the same problem. And on July 7, Feltman's husband spoke to other car owners who had parked their cars on the same street and suffered the same fate.
On July 7, a man parked his car at the corner of West 80th Street and Amsterdam, according to the NYPD's Office of the Deputy Commissioner for Public Information (DCPI). When he returned, his side mirror glass had been stolen. He reported the crime to the NYPD, which has yet to make any arrests in the case. "The investigation is still ongoing," a DCPI spokesperson said.
Steps to follow
The NYPD has released a series of steps people can take to make themselves less vulnerable to car theft. The first and most important is to never leave the keys in the ignition. This signals to car thieves that a theft will be easy and unnoticed.
Also, closing car windows and locking car doors makes theft more difficult. Careless behavior around cars is particularly common in front of neighborhood stores, delicatessens, cafes or newsstands. "You may only be a 'minute' – but a minute is all a thief needs," writes the NYPD. "Stay alert. Don't create an opportunity.
Of course, these steps are not foolproof and can still fail to stop a crime. If your car's mirrors are stolen, be sure to report the theft to the NYPD, so they can follow up and help prevent future thefts.